The ever lasting and playing band is 'Reinier Voet and Pigalle44′, that he founded with rhythm guitarist Jan Brouwer more than 20 years ago. They made seven cd's, and they are featured on various compilation cd's in Norway (Hot Club Records) and France (Djaz Records and the Wagram Gypsy Swing Anthologies). On the cd "Mistral" (a composition by Joseph Reinhardt!) is both the accordion and the tenorsax featured. On the cd My Room violinist Jelle van Tongeren is featured.
Pigalle44 played on several festivals, amongst them the Django Reinhardt Festival in Samois sur Seine (2004) and the Gypsyjazz Festival in New Caledonia (2005), a tour in Indonesia (2009) with Hermine Deurloo (harmonica/sopranosax), USA with Gert Wantenaar (accordion)on the Django Fest in Mill Valley (San Francisco) and teaching in the Django in June Django Gypsy Swing workshop week in Northampton USA (with Jelle van Tongeren on violin) during the Midwest Django Fest in Madison.
The ideal choice for a professional Gypsy Jazz band, that already played together for over 20 years.
Whether small concerts or background gigs.
Please don't hesitate to contact Reinier for info:
E-mail: info@reiniervoet.nl
Phone: + 31 6 2450 2819
Or send a personal message via Facebook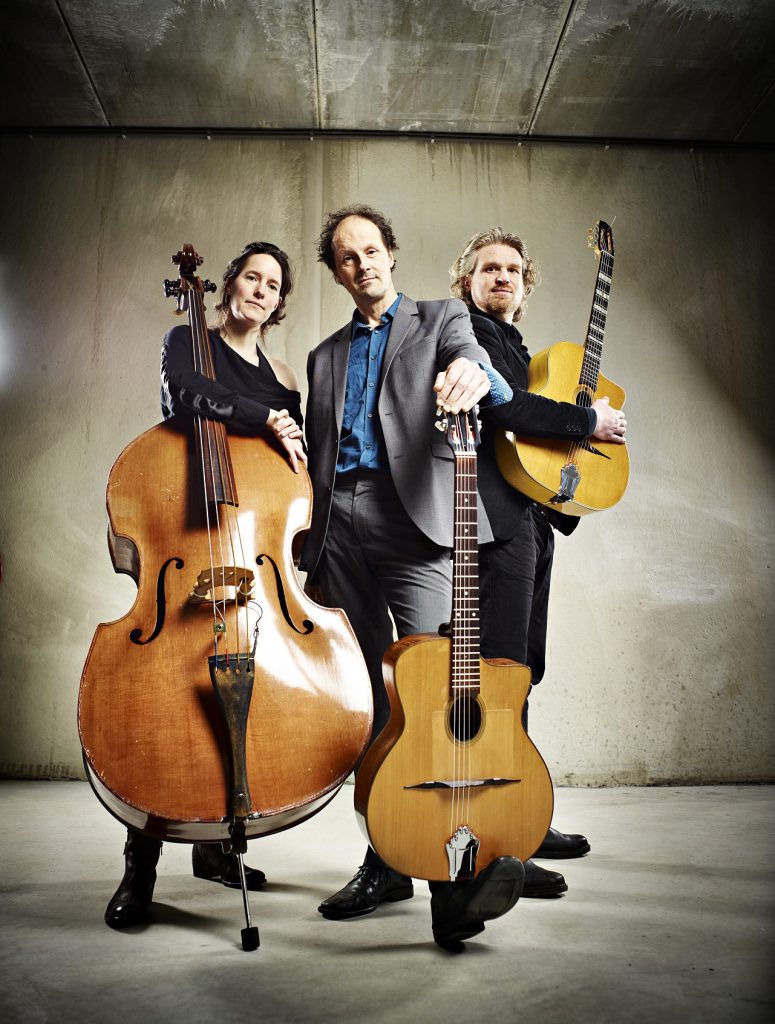 Gallery